James Brown Tribute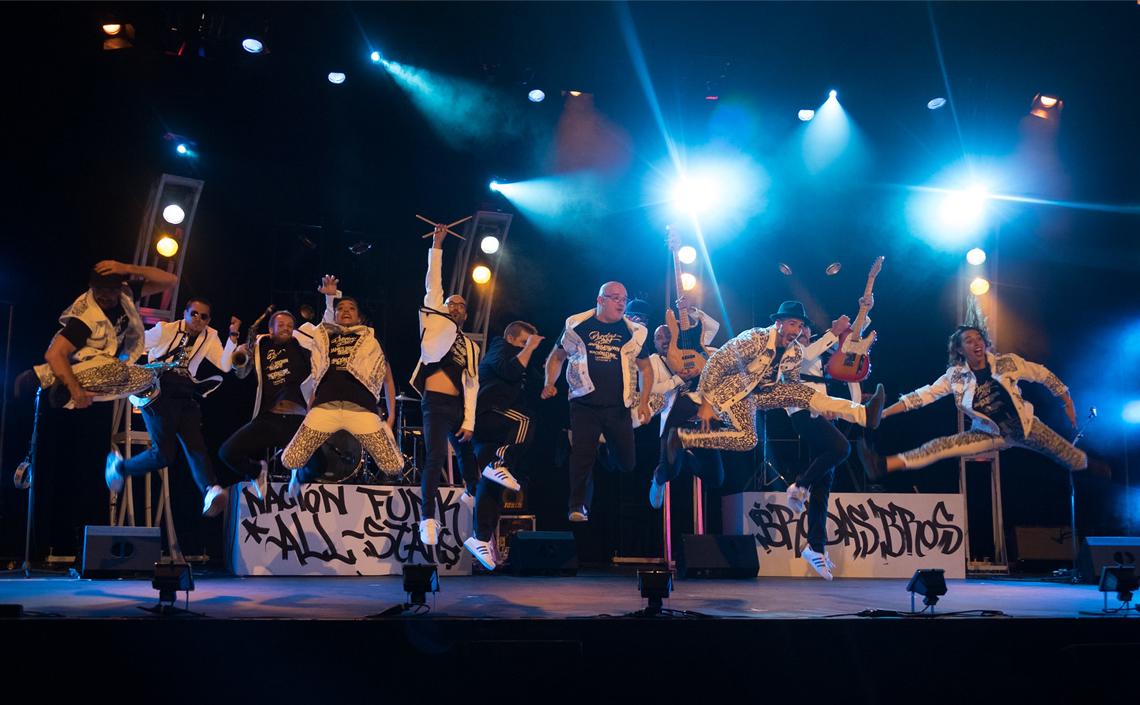 Un concert homenatge a la música negra, una festa animada per la dansa espectacular de Brodas Bros i conduïda per la banda Nación Funk All-stars capitaneada per Lalo López (Fundació Toni Manero). 6 ballarins, 6 músics i 2 cantants portaran al teatre l'energia de l'Hip-hop que va nàixer gràcies a les festes Block Party que van començar a organitzar DJ's de Nova York com Cool Herc, Africa Bambata o Grandmaster Flaix. Brodas Bros tornen als orígens del funk dels 80: James Brown, Aretha Franklin, Kool & The Gang i molts més. Amb hits com 'Sex Machine', o 'Think' us faran saltar de la butaca i ballar! Peace, Love, Unity and Having Fun!!!

Ballarins
Berta Pons
Clara Pons
Pol Fruitós
Lluc Fruitós
Marc Carrizo

Músics
Nación Funk All-stars
Michel Clavero

---
Preus
---
+Despeses de gestió
1€ online
Al comprar les entrades online el preu que apareixerà serà el preu final, incloses les despeses de gestió i aplicat el descompte de la promoció vigent en el moment per a cada funció. Comprove totes les seues dades abans de finalitzar la compra, doncs no podrem fer canvis ni devolucions una vegada realitzada la mateixa.
Descomptes
---
25% dte.
Menors de 14 anys i jubilats
10% dte.
Grups entre 11 i 20 persones
20%

dte.
Grups a partir de 20 persones
+info i reserves de grups: 96 353 61 13.

Aquests descomptes no són acumulables ni aplicables junt amb d'altres promocions. Els mateixos s'apliquen sense tenir en compte la comissió de gestió per entrada en la venda online. Els descomptes aplicats en la compra online hauran d'acreditar-se a l'entrada al recinte.